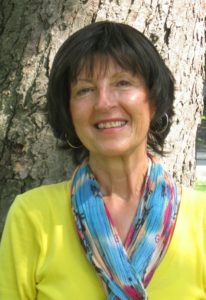 Hi, I'm Gina Orlando. I have a passion for true health and wellness using a natural, holistic approach for the changes you want. During my over 30 years experience in the holistic health, natural foods and prevention fields, I have acquired easy and effective tools, techniques and resources. With these tools I act as a facilitator and coach to help you make the changes you desire and deserve in your life and in your health. I look forward to working with you by Zoom, by phone, or in person as a:
• EFT (Emotional Freedom Techniques) Practitioner
• Wellness Coach and Consultant
My principal medical specialty (for which you may need a referral from your physician) is Anxiety Relief, Panic, Fears, Phobias and Social Anxiety.
---
How can I help you?
Working together with your mind, body and spirit, I can help you make health, habit and lifestyle changes … naturally, effectively, without drugs, and while having fun in the process.
HABIT CHANGES
• Ease stress, anxious feelings, and overwhelm

• Eat healthier

• Support self-esteem, self-love, self-respect, self-care

And more…
LIFE ENRICHMENT and HEALTHY AGING
• Increase energy, vitality, youthfulness

• Live and work more authentically according to your core values

• Enhance your relationships and spiritual connection

• Manifest what you desire

• Put yourself on your own priority list
MEDICAL ISSUES
For diagnosed medical conditions, hypnotherapy clients need a medical referral.
• Reduce anxiety, panic, fears and phobias

• Improve IBS (Irritable Bowel Syndrome)

• Promote restful sleep

• Reduce and manage pain

• Examine alternative medical approaches for your issues
Find out more about Wellness Coaching | Find out more about Hypnotherapy and EFT
Healthy wishes,
Gina
Gina Orlando, MA, CH
(708) 524-9103
Gina@ginaorlando.com
Listen to my online radio interview with MindBody Radio from January 20, 2020: https://mindbodyradio.com/daily-show/episode/Gina-Orlando
DISCLAIMER:
In my work and support of clients as a Certified Hypnotherapist and Certified Health and Wellness Coach, I do not prescribe, diagnose or directly treat medical conditions. I coach and support you with effective ways to use your mind-body connection and use your own inner resources to achieve the goals you desire and deserve. Always check in with your healthcare professional to diagnose, prescribe and treat a medical illness.
This web site created by Cascade Creative Productions

femdomzzz.com dominationworld.com fileboomporn.com